I sometimes worry that I work too hard. This is the third valentine's date with my husband that I've missed because of working abroad. I'm currently in Nigeria for the fifth meeting of the Global Partnership for Effective Development Cooperation's Steering Committee.
To make up for missing Valentine's Day, I've been thinking about how to be more productive, so that I can have a better work-life balance when I'm not travelling. Some recent research suggests that the most productive way of working is to cut the day into chunks of 90-minute blocks of intense practice followed by a 15-minute break. Indeed, there are some days when just 90 minutes of my time is incredibly productive. In 90 minutes I can do an invigorating work out, write a blog post, make a major decision, write 20 emails, or catch-up with a family member. Yet there are also other days when I don't achieve any of these.
Over time, I've learnt that what determines whether my 90 minutes are productive is whether I've planned well. But interestingly, it's not the planning at the beginning of the day that matters. Two other key points of planning are usually critical. First, at the beginning of the month. This is when I look at my diary and how much I'll be travelling for work or for pleasure, and when I look at my finances and plan for any big expenditure – home repairs and so on. Second, on a Saturday. This is when I plan and buy my food for the week, and plan my exercise. If I get these things right, I know I'll have very productive 90 minute's all week. The planning allows me the space to deliver results and make my time count.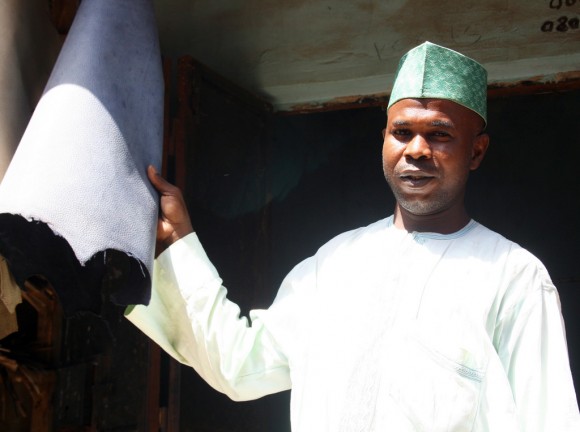 Here in Nigeria, we've been making final plans for the first ever High Level Meeting of all Global Partnership members in Mexico City, which will take place in just over 8 weeks' time. The meeting will have 5 "Thematic Sessions" split over 2 days. Two of these will be 120 minutes long, and the other 3 will be 90 minutes long.
Like my own planning, 2 points have been really critical to our progress. The first point was in December 2012, when the Partnership's Steering Committee met for the first time.  This was when the Committee decided that there would be thematic sessions – which have cemented over time into the 5 they are now. The second point was in January 2014 – when Mexico confirmed the venue of the High Level Meeting, and with the teams from Nigeria, Indonesia and the UK (who are co-chairing the Partnership), looked at the logistics – really envisioning the High Level Meeting as a reality for the first time. What came out of this second point of planning were more details about the rest of the meeting beyond the thematic sessions which also really matter, such as the launch of a competition for 20 "focus sessions" of 75 minutes each to be held in-between the thematic sessions, and plans for an expo space – which will also be launched shortly.
I think these 2 points of planning will now create the space for each thematic and focus session to really deliver results.
Indeed, a lot can be achieved in 90 minutes in a room full of global development leaders. For example, in Mexico there will be a thematic session on how to improve the role of business in development. Officials around the world have already worked up a superb list of actions and initiatives that could be launched there which:
push companies to sustainably reduce poverty by

changing their core-business models

– not just as an add on
push governments around the world to really see

business as a partner in development

– helping them overcome barriers to their growth
push richer countries – from all continents – to

use business creatively as a vehicle

to support poverty reduction in other countries. To help cement these ideas,

Nigeria's Minister of Finance

hosted a special event yesterday to explore them with Nigerian business leaders – which will be available shortly to

watch here

.
At the high level meeting in Mexico, there will only be 90 minutes to – through videos, presentations, panel debate, audience and social media interaction – create consensus that these actions and initiatives are the right way forward and innovative enough to deliver results. The choreography will have to be tight.
From today, Global Partnership members from all over the world will have the space and opportunity provided by good planning to make those 90 or 120 minutes really count. I'm confident they will.