With the 8th Forum on China Africa Cooperation (FOCAC) Ministerial Conference due to be held at the end of November 2021, Development Reimagined has been reflecting on past Africa-China cooperation under the FOCAC umbrella, as well as an exploring on how to adapt FOCAC in light of new and emerging global challenges such as COVID-19 and climate change.
In order to explore African needs and demands in health, Development Reimagined has published the "Health Cooperation Under the FOCAC Umbrella" Deepdive. The report, co-authored Bogolo Kenewendo, Non- Resident Fellow at the Center for Global Development (CGD) and Jing Cai, Policy Analyst at Development Reimagined, aims to provide reflection on China-Africa Cooperation on health to date and provide solid recommendations for future cooperation.
Why health cooperation?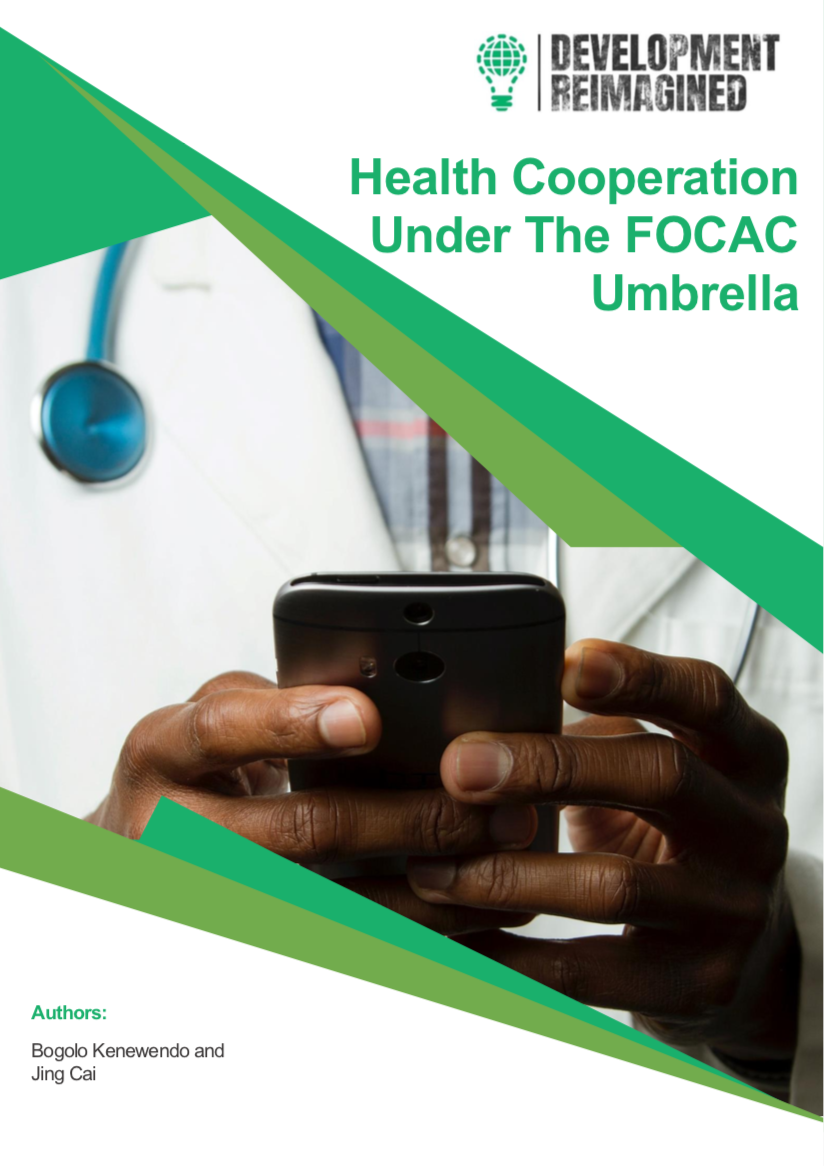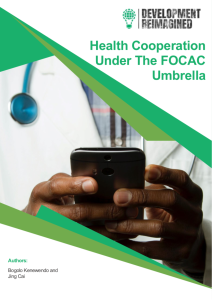 Despite the efforts over the years, Africa still has the lowest life expectancy and accounts for half of all child death, as well as HIV/AIDS, malaria and tuberculosis cases in the world. With the growing number of middle-class, the continent is now facing the double burden of communicable and non- communicable diseases. Traditional communicable diseases, including HIV/AIDS, malaria, and tuberculosis are still the main drivers of mortality, while chronic conditions such as diabetes, cancer and cardiovascular diseases are also emerging as major killers on the continent. The continent has the highest mortality rate from chronic diseases globally, with chronic diseases accounting for 60% of morbidity and 65% of mortality from all diseases, and it is expected that by 2030, Africa will have more deaths from chronic diseases than infectious diseases
China has been one of Africa's premier development partners, and for health has been a key leading partner when it comes to Africa's Ebola and COVID-19 response. The need to entrench cooperation between China and Africa in health is seen as fundamental by China. While improving the basic medical and health conditions of African people, the health projects help establish a positive image of China in Africa, create markets for China's exports of medical and health equipment and medicines.
Yet, in order for the partnership to continue to work and have a sustainable impact, it needs to focus on bolstering Africa's sustainable development goals and Agenda 2063. The cooperation also needs to take account of the heterogeneity of member states and the varying levels of development as well as to promote regional integration.
Following an overview of Sino-African cooperation in health to date, the Deepdive analyses previous FOCAC policy on health cooperation. It includes overall trends, categorises commitments and takes stock by assessing interim results of health cooperation under the FOCAC umbrella. This is followed by four country cases, each highlighting an issue areas of health cooperation: Egypt, Sierra Leone, Ethiopia, and Botswana. Finally, based on the preceding analysis, the Deepdive provides a number of recommendations to African and Chinese policymakers in order to further improve Sino-African health cooperation going forward.
The Deepdive is tailored for both African and Chinese policymakers, drawing on desk research, and exchanges with both Chinese and African experts and government officials. These include an interview with the Permanent Representative of the African Union to China, the August 2021 CAITEC African Needs Assessment under FOCAC Consultation Meeting with African Embassies, and Development Reimagined's September 2021 African Ambassadors to China Retreat.
Download the report for African policymakers (English)
Download the report for Chinese policymakers (Chinese)
Find out more about Development Reimagined's portfolio on FOCAC >>
Questions or comments? Contact the team at clients@developmentreimagined.com