For nearly three decades now, 11 July has been marked as World Population Day, to raise awareness about shifting global populations and their implications. In many parts of the world, expanding middle classes are creating increased demand for electric appliances like air conditioners and fridges, and this consumption is placing ever greater strains on the environment.
China is the primary global manufacturer and exporters of these technologies, including to many developing countries. At the same time, a number of Chinese factories have recently been in the news for flouting domestic and international environmental regulations created under the Montreal Protocol when manufacturing foam. In this context, a report released today, by the Kigali Cooling Efficiency Program (K-CEP), a global philanthropic collaboration established in 2016, and Development Reimagined, an international development consultancy based in Beijing, provides stimulating reading.
The bilingual report, entitled "China's Global Cool: The potential for more and better south-south cooperation on efficient, clean cooling from China," suggests that rather than being seen as a threat or an evader, Chinese organisations – from government departments to private companies – can and should be key partners in finding new solutions to efficient, clean air conditioners and fridges in the rest of the world.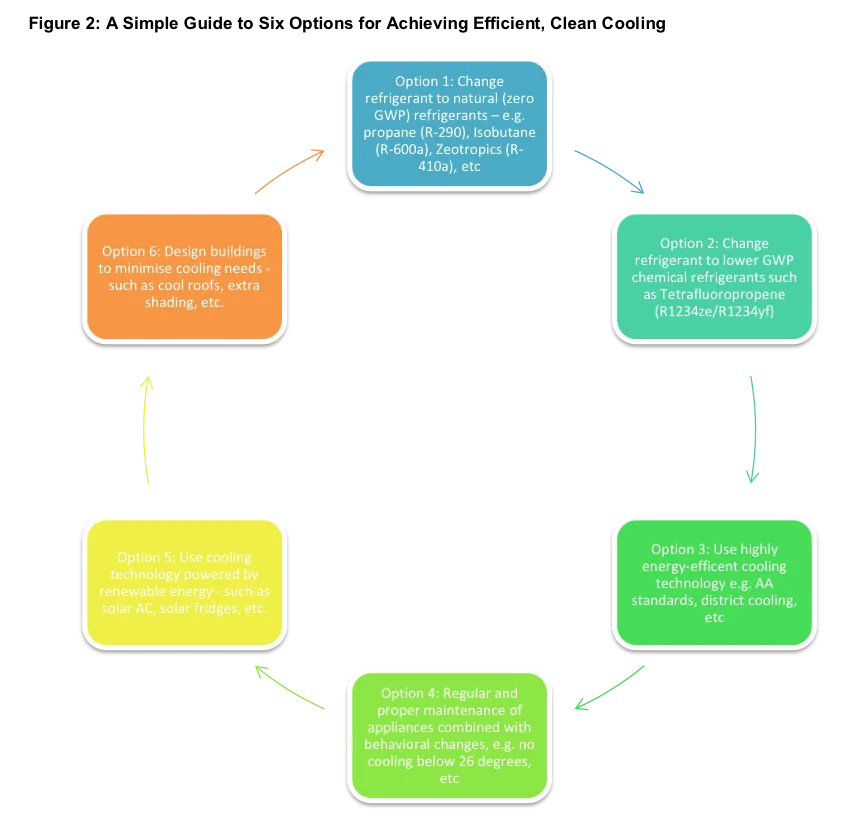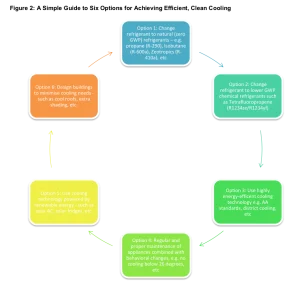 The report begins by setting out a strong case for using efficient, clean air conditioning, including how doing so can meet the UN's Sustainable Development Goals, agreed back in 2015. The report goes on to provide a fascinating, in-depth background on how China's government ministries, organisations, and private sector are organised in relation to meeting air conditioning and refrigeration needs and standards at home and abroad, including up-to-date details on recent changes in the government apparatus around Chinese foreign aid. The report finishes by proposing a very logical, tailored "prioritisation strategy" for Chinese organisations to decide which countries to support in this area. It finds that partnerships with five diverse countries – Afghanistan, Egypt, the Maldives, Myanmar and Sudan – could deliver the most results.
"As the biggest exporter of cooling technology in an estimated $140bn a year global market, China is uniquely placed to better integrate more efficient, clean cooling into South-South collaboration. Sharing knowledge, jointly investing, supporting better regulation and raising consumer awareness are just some of the huge opportunities open to China and its developing country partners. Development Reimagined's report helps identify where and how action can be taken.' said Dan Hamza-Goodacre, K-CEP's Executive Director. The report will feed into the design of a new K-CEP "China and the World" programme, aiming to be launched by the end of this year, focused initially on one of the five above-mentioned priority countries.
Welcoming the report and K-CEP's plan, Erik Solheim, Executive Director of the United Nations Environment Programme (UNEP) said "This report provides valuable insights into an underexplored environmental arena, particularly in the context of south-south cooperation. I hope it will inspire new sustainable solutions between China and its development partners".
Signatories of the 1987 Montreal Protocol and its 2016 Kigali Amendment – which together regulate the use of harmful substances in air conditioners and fridges in order to protect the ozone layer and avoid climate change – met last week in Vienna.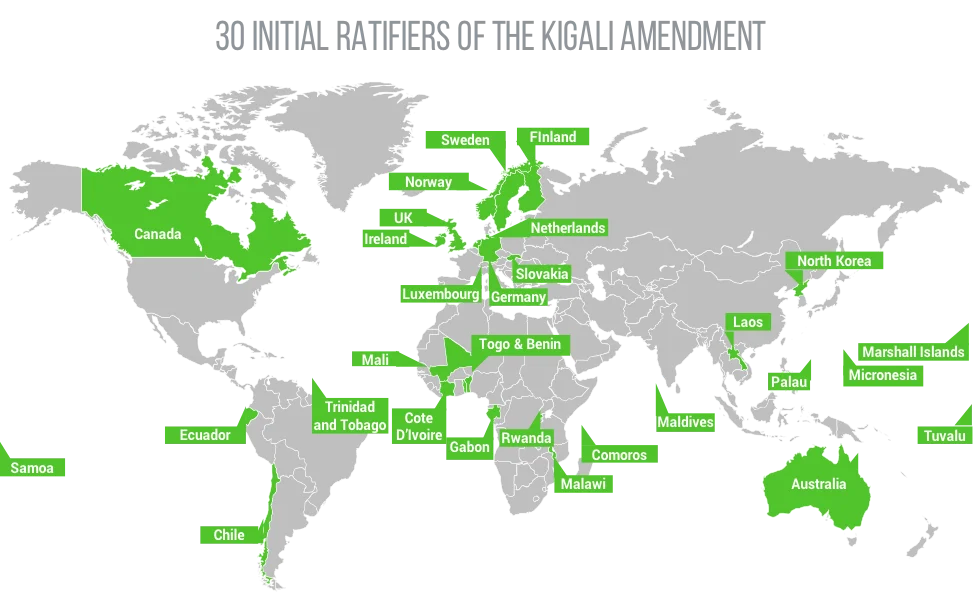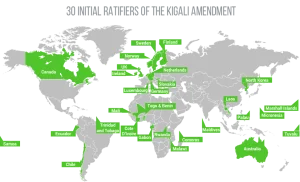 The report is available to download in English here, and in Chinese here.