A new report launched today by UNAIDS and the China Chamber of Commerce for Import and Export of Medicines and Health Products (CCCMHPIE) highlights the vastopportunities for Chinese pharmaceutical companies to relocate their manufacturing to African countries, not only to provide cheaper, high-quality drugs but also jobs, technology and skills transfer.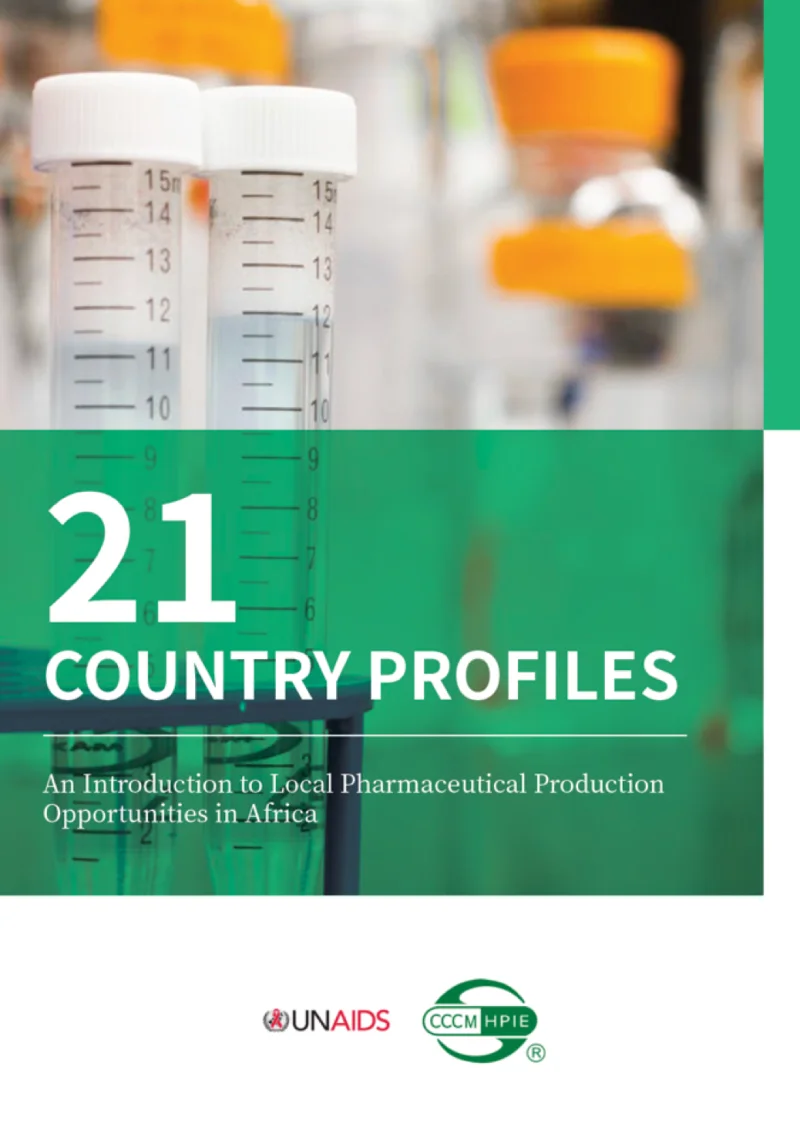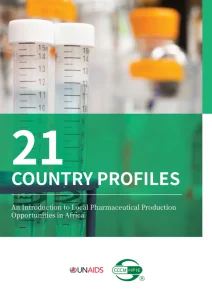 Currently, Africa imports 70% of its pharmaceutical products and only 34 of 55 African countries have some level of pharmaceutical production. With around 47% of people in Africa still not receiving vital access to good quality medicines, alongside increasing trade deficits and a growing demand for local jobs, the high level of imports is vastly unsustainable for the continent.
Health has been a long-standing part of commitments from China to African countries. However, in 2017, China made up only 5% of the total pharmaceutical imports to Africa as a whole, and only a handful of Chinese companies are actually manufacturing on the continent.
Against this background, the report released today by UNAIDS and CCCMHPIE, and produced by Development Reimagined a consulting firm based in Beijing, provides a comprehensive overview of 21 African countries as a consistent, attractive set of "profiles" to help ambitious Chinese pharmaceutical players take their first steps in understanding the opportunities and landscape in the emerging continent.
Explaining the vision for the report, Amakobe Sande, UNAIDS Country Director and Representative in China said: "The needs on the continent are very high, including for HIV/AIDS medicines. Yet China is not yet making a mark. This is not about favouring Chinese companies, but it is about sharing the health market investment opportunity with them in a way that they might also create much needed jobs".
Key findings from the report show that in 18 of the 21 countries, pharmaceutical production is considered a national priority, highlighting the demand for and commitment to local production amongst the surveyed countries. The report also shows that all the 21 countries already import Chinese health products, including limited TCM products, which occupy a maximum of 5% market share amongst the 21 countries. South Africa, Egypt and Nigeria are top importers of Chinese pharmaceutical products, with a 2017 value of over $300 million per country.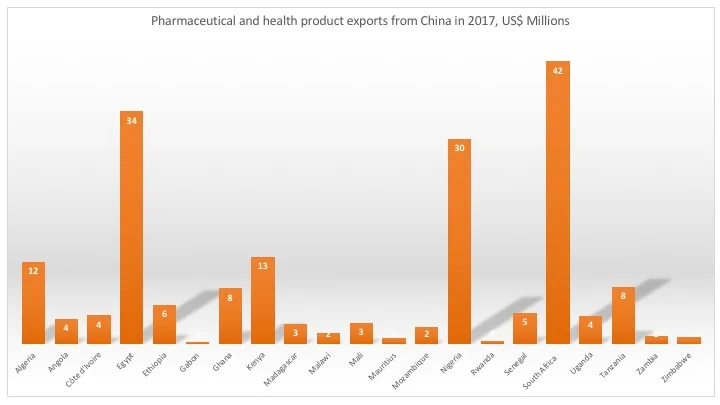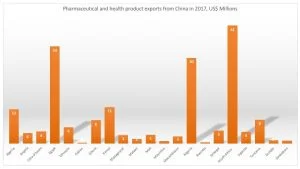 On the other hand, the report also underlines the challenge for Chinese companies in understanding African markets. In many of the markets government and donor-purchased medicines are a huge proportion of sales. Linking into such channels is therefore crucial. Not only this, in four of the surveyed countries it takes under 1 week to formally register a business, but in others – countries as diverse as South Africa, Gabon and Zimbabwe – it takes over 40 days. There is added complexity if companies want to register new health products. In Ethiopia and Tanzania it takes less than 3 months, but in Kenya, Zimbabwe and Angola the process takes at least 10 months. Chinese companies are, of course, used to complex rules at home, but they and other foreign investors nevertheless need to explore the regulatory landscape carefully to determine which markets might offer the most opportunities for high-quality accessible products.
The Ambassador of Senegal to China Mamdou Ndiaye, speaking as the new co-chair of the Forum on China Africa Cooperation (FOCAC), for which over 40 African Heads of State visited Beijing in September 2018, welcomed the report saying "I see many Chinese enterprises in my work here in China, and I know many are not familiar with African markets. They also perceive the business environment in Africa to be weak and risky. I hope the analysis launched today – which includes my country and 20 others, will provide the information and shift perceptions to help to bring in new investors into this sector all across Africa".
Video message from the Ambassador of Senegal to China, Mamdou Ndiaye
Thanking UNAIDS for their collaboration, the Vice President of CCCMHPIE Meng Dongping reflected "Africa is an important partner as well as a major export destination of China in the pharmaceutical sector. With more than 1,600 pharmaceutical manufacturers, China is wildly regarded as the biggest world factory of pharmaceutical and health commodities. Chinese companies have a willingness to strengthen cooperation with relevant parties in the international community, so as to close the gap of pharmaceutical supply in less developed countries".
"At the last FOCAC summit, President Xi committed China to channelling 10 billion dollars of foreign direct investment to African countries over the next 3 years. If some of this, or more, can go towards the health sector, it will save lives" said Hannah Ryder, CEO of Development Reimagined. "This report is the first of its kind, and it is just the first step. The approach can – and should be – applied to many other sectors. For strong, sustainable partnerships to flourish, the facts about African markets need to speak for themselves. That's what we are sharing" she added.
The report is available to download in Chinese here and English here.