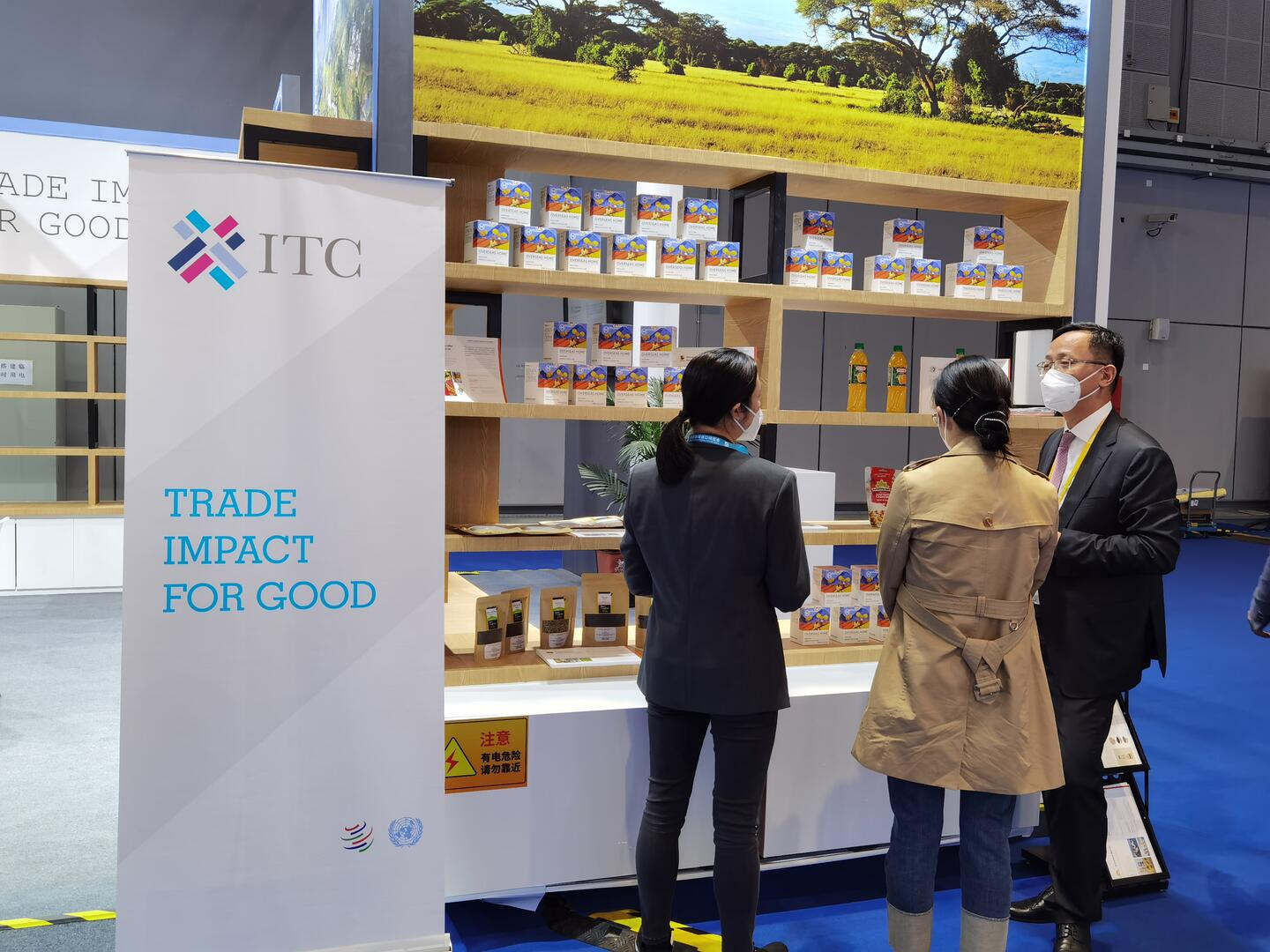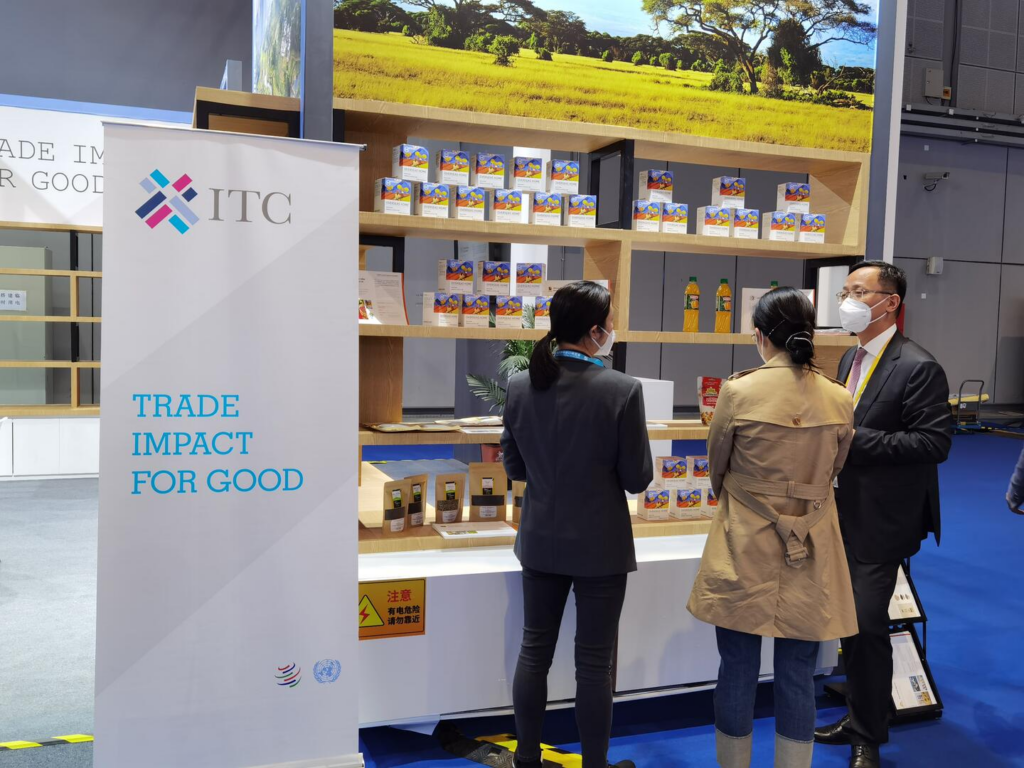 The ITC team at the 2022 CIIE.
October 2023– Development Reimagined (DR) conducted a China market entry training session on 18th October 2023 as part of a series of training sessions that the International Trade Centre (ITC) is hosting in the build-up to the China International Import Expo (CIIE). The training sessions are being held for 67 SMEs from developing countries that the ITC is supporting with attending the CIIE to connect with Chinese business partners and buyers.
DR and ITC have agreed to work together to leverage their networks and expertise to support African SMEs that produce high-quality consumer and agricultural-based products to enter the Chinese market through training sessions and onboarding them onto China's digital commerce (e-commerce) platforms.
The ultimate goal of working together is to boost Africa's agricultural-based value-added exports to China in order to drive sustainable development and economic growth across Africa by creating jobs and increasing Africa's agro-processing capacity.
The training session conducted by DR gave the SMEs in attendance an introduction to the Chinese market including topics such as an overview of China's e-commerce sector, advice on seeking and working with Chinese business partners, and key consumer trends.
The ITC will be attending the CIIE from 5th November to 10th November 2023.