Three (3) emerging consumer trends in China and Japan that are boosting demand for African products
Last month, we shared our interview with Hara Yukari, which promotes and sells African brands and their products in Japan. Based on Africa Reimagined's own work supporting African brands access the Chinese market, we were keen to learn about how African brands are comparatively received in Japan.
This time, we homed in on 3 noteworthy trends emerging in the Japanese and Chinese markets which are shaping the demand for African products and compared the similarities and differences in both markets. We chose to discuss this topic because Africa Reimagined is constantly on the look-out for trends that can boost Africa to Asia value-added trade to reduce Africa's trade imbalance with China.
1.There is an increasing demand for premium African products in both countries.
The demand for goods from Africa is rising in Japan. The success of Proudly from Africa is in line with the state of the Japanese luxury brand industry. The Japanese market is the third largest in the world for high-end products and is responsible for 30-40% of the profits of some international luxury brands.
Some major collaborations have occurred in recent years, such the one between MaXhosa and TOKYO KNIT for the 2019 Rakuten Tokyo Fashion Show. To promote African fashion, the 2019 Tokyo-Africa Collection brought together prominent African and Japanese fashion designers, industry insiders, and online influencers in Japan. There is a growing demand for African fashion products in Japan's lucrative luxury brand market, which is supported by the business sector and the government through groups like TICAD.
Tokyo Africa Collection 2019
Chinese demand for and an interest in African items is also rising. This is mainly because for several years now African governments, organizations and dignitaries in China have been actively promoting premium African products in China and forging Chinese business partnerships. In response to this and growing demands African governments to boost African value-added trade to China, the Chinese government has developed a number of trade initiatives that were announced at the previous two Forums on China Africa Cooperation (FOCAC):
– The China-Africa Economic and Trade Expo (CAETE) (FOCAC 2018).
– Nationwide online shopping festivals promoting premium African products (FOCAC 2021).
– 10bn of trade financing to support African exports (FOCAC 2021).
– Opening "green lanes" to ease African agricultural exports to China (FOCAC 2021).
This has led to an increase in African coffee exports to China – both roasted and unroasted. From 2020 to 2021 Ethiopian roasted coffee exports increased in value by almost CNY102 million. In late 2021, the Ethiopian embassy signed an agreement with China's biggest coffee retailer, Luckin Coffee, to import over 6,000 tonnes of Ethiopian coffee throughout 2022. Although the deal focused on raw coffee beans, Luckin Coffee promoted the origin of its coffee beans, which is supporting the growing popularity of roasted Ethiopian coffee that is easily found on China's biggest e-commerce platforms, such as Taobao, the sixth most-visited website in the world. Similarly, there has been a significant increase in South African wine exports to China.
2.The rise of e-commerce in a COVID era
Since Covid-19, e-commerce has become even more popular in Japan and China (particularly China, which has the world's largest e-commerce market). According to Yukari, "These days Japanese consumers are less hesitant to purchase products online than before." As a result, online sales are stronger than offline these days." 70% of Japanese luxury buyers currently shop at department stores, but one-third of sales will be online by 2025, according to HumbleBunny.
2020 saw Japanese internet spending climb 44% in three months due to COVID-19 limitations and shoppers' reluctance to leave home. Because of this, Proudly from Africa has teamed with Ethical Convenience Store and Elle Japon to enhance online sales, alongside showcasing its products through physical pop-ups in department stores and boutique shops. African brands should be able to profit on Japan's internet sales surge post-COVID.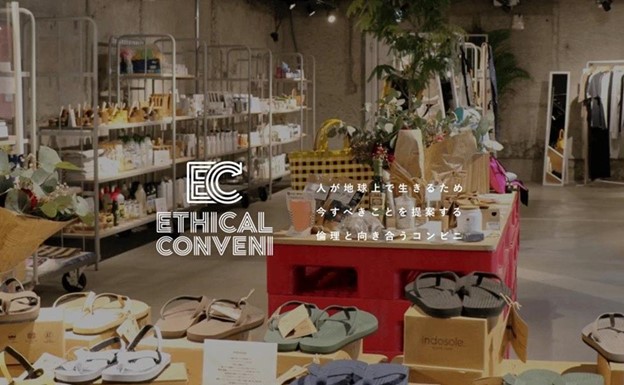 Between August 2019 and August 2020, China's online retail sales also grew from 19.4% to 24.6%. The e-commerce market is expected to expand 10.4% in 2022 to CNY14.5 trillion (USD $2.3 trillion). This is partly due to Covid-19-induced lockdowns in China, but also the new techniques e-commerce platforms are developing to attract customers, including the metaverse, NFTs, VR, and live-streaming.
This expansion has also helped introduce a number of value-added African items to Chinese customers, such as roasted coffee, South African wine, roasted almonds, Rwandan chili oil, Ghanaian chocolate, and shea butter skin products.
African embassies in China have also been taking advantage of the e-commerce boom. In January 2022, the Ethiopian embassy in China organized a live-streaming event to promote Ethiopian coffee with e-commerce influencer Li Jiaqi during which almost five tons of Ethiopian coffee sold out in five seconds. Since Covid-19, e-commerce businesses selling solely luxury African products, such Kiliselect (the Chinese branch of Kilimall), have emerged as well.
Ethiopian Ambassador live-streaming with Li Jiaqi to promote Ethiopian Coffee.
3. Chinese and Japanese consumers are becoming increasingly environmentally conscious since Covid-19.
Although not as widespread as, for example, American and European markets, the sustainability, and environmental impact of consumer products is quickly becoming a focal concern for a growing number of Japanese and Chinese consumers.
Despite Japan's environmental policies aligning with Europe's and the USA's, only 44% of people in Japan would spend more on eco-friendly products compared to the global average of 56%. A number of cultural factors also prevent consumers from fully embracing sustainability. Japanese culture emphasizes high-quality customer service and convenience which, unfortunately, leads to extremely high levels of plastic use and waste.
Yukari explained, "Initially we didn't intend to select brands for the platform with sustainability criteria, however it turned out most of them are actually quite in line with sustainability, circular-economy and/or ethical standards naturally because that's how brands were developed and how items are produced by our partners in Africa. In Japan, we ourselves don't put SDGs or sustainability too much in front, therefore most of customers seem choosing our products just because they like ones' design and quality etc. With that said, brands and companies increasingly care about sustainability and their alignment with the SDGs. The sustainability of our brands is one of the appealing points to our partners. And customers of those partners are naturally more cautious about such aspects of our brands and items." A 2021 McKinsey report noted that across Japanese industries, there is growing investor pressure for companies to consider their ESG performance. Therefore, although sustainability alone may not be enough to sway Japanese consumers, sustainability remains an important component of corporate social responsibility that African brands should consider, especially if they want Japanese brands and companies to patronize their products."
Consumer market research in China has also shown that consumers have become willing to pay more for environmentally friendly products and products with tangible health benefits since the emergence of Covid-19. According to Accenture, the virus has forced purchasing trade-offs, with consumers seeking better quality and healthier options. Their survey "Covid-19 consumer survey" found that more than 70% of respondents said they will continue to spend more time and money purchasing safe and eco-friendly products, while three-quarters want to eat more healthily after the crisis.  They also said they are willing to pay a premium for environmentally friendly products, and the higher the income level, the more willing they are to pay for the environmental qualities of a product.
So, what would Proudly from Africa and Africa Reimagined recommend to African brands that are interested in entering the Japanese and Chinese market?
Despite certain similarities, Japan and China have different consumer trends and cultures. If an African brand wants to penetrate both markets, it must investigate each one separately and craft two market-entry plans.
China's e-commerce market is more developed than Japan's. China requires a well-funded, strategically-planned e-commerce presence. Many Japanese consumers favour department and individual stores to internet retailers, thus firms in Japan should vary their sales channels. Japanese shoppers use brand websites, whereas Chinese prefer e-commerce applications.
Both countries are embracing sustainability. Japan and China trail behind Europe and the USA in prioritizing sustainable and ecologically friendly products, but research suggests that in both nations, and China in particular, an awareness of health and wellbeing and the environmental impact of lifestyle choices is here to stay. Many Chinese consumers will no longer consider new, emerging brands if they lack an eco-friendly component.