One of last week's editions of the Financial Times featured an article by John Kay, a top UK economist, saying that "clarity of thought and clarity of expression tend to go together". And he's right – presenting complexity in a simple way is powerful.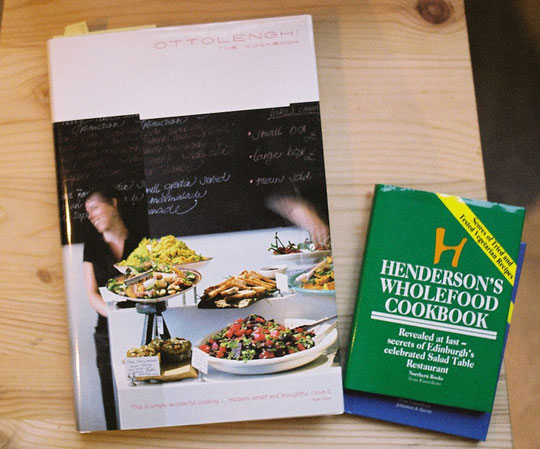 I read Kay's article on my way to a conference where, for some reason, parallels to cooking were constantly drawn. So I may as well do so here too. Although I love cooking, particularly savoury dishes, I will pick up a cookbook with beautiful pictures far more often than a simple non-pictured alternative, even if the lists of ingredients are longer and the instructions more complex. And it's the same with economic models. Give me a model whose intuition I can explain in a power-point diagram or three sentences, and I'll use it over and over again with Ministers and other policy officials.
The reason Kay's article struck such a chord was because I've been trying to refresh my knowledge of economic climate change models. They tend to split into four broad types:
Top-down "Integrated Assessment Models" that add costs and benefits to different scientific climate change scenarios.
Top-down "Computable General Equilibrium" models that are not related to scientific data, but cover either the globe or specific economies, and estimate broad, macroeconomic impacts of climate change policies – e.g. on GDP, trade, etc.
Bottom-up engineering-economics models that model the immediate costs or benefits of particular policy options. They are often run through spreadsheets, and tend not to calculate feedback effects throughout the economy.
Bottom-up sector-specific models for sectors like energy, transport or land. With these you can often work out the technologies or investments that would be needed to deliver particular policies.
I personally think it's best to rely on a range of model types to inform planning for low-carbon and climate-resilient growth. But many of the models are pretty complex and therefore require scarce specialists or special training in advance. What we need are more models that can be run quickly and interpreted succinctly.
Thankfully, development organisations are picking this up. For example, the World Bank's ESMAP team are developing models like EFFECT and MACTool that have easy-to-use, intuitive interfaces and can be accessed online by anyone. But even more creativity is possible, for example someone really ought to do a climate change economics series of these illustrative RSA talks. And surely there could be more TED talks related to climate change economics. So far I've only found two – by Bjorn Lomborg and Tim Jackson – both quite highly disputed… Pictures, real case-studies, new ideas will all help, as well as better models.
Talking of UK economists – I'm trying to compile a list of at least ten UK economists that work on climate change. Any views on who should feature? Please reply to this blog! And do also give me your ideas on UK economists out there that you think should start to bring their great insights to the climate change world – they should be on my target list too…