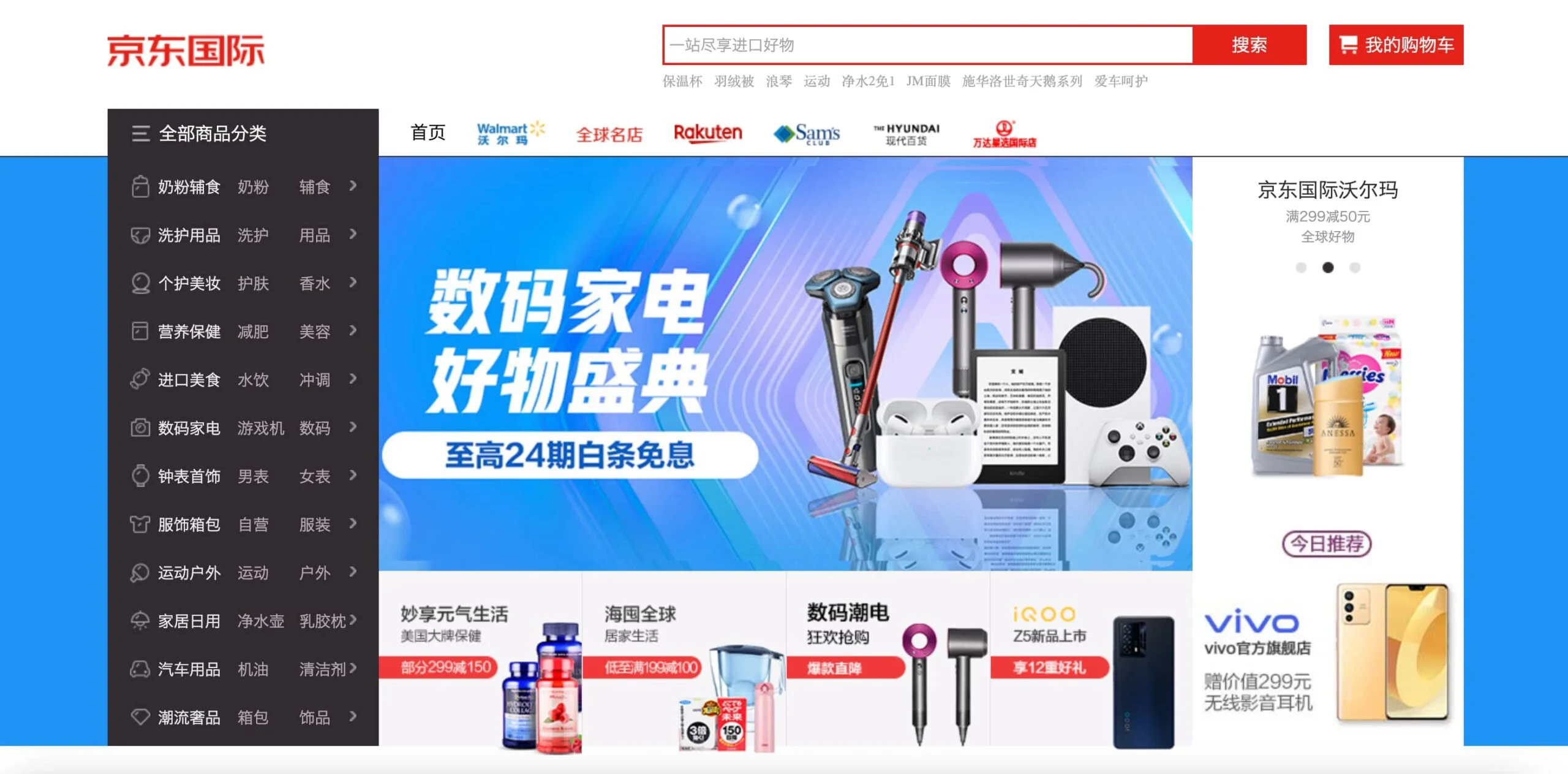 The simple answer as to why China's e-commerce market is such a big deal is that China has the world largest and most diverse e-commerce market. In 2021, China's e-commerce market took up more than half of the global online sales! E-commerce retail sales also reached a whopping 13.1 trillion yuan (about 2.06 trillion USD) in 2021 and are continuing to grow at a rate of 20% from 2020 despite Covid-19 related restrictions. Its size is generated by China's vast force of online shoppers (more than 800 million), which spend more time on mobile apps than most of the world (5.1 hours per day compared to 4.1 in the USA in 2021). This means that China's e-commerce market is still a no brainer for foreign brands and will be into the future.
China's global leadership in tech innovation has unsurprisingly led to China's e-commerce market becoming inundated with fun, interactive and convenient features to keep the Chinese market hooked such as live streaming, the metaverse, social commerce, interactive games, and the most extensive and high-speed logistics systems in the world.
E-commerce is also becoming the principal sales and promotion channel for high-end African brands. There are now an increasing number of e-commerce shops dedicated to selling premium African products, such as roasted nuts and coffee, tea, wines and spirits, fashion and jewelry, skincare and homeware, as well as China-wide shopping festivals to promote these platforms, brands and products, which is significantly increasing demand for African products amongst Chinese consumers.
So, let's take a look at some of the most noteworthy platforms and features.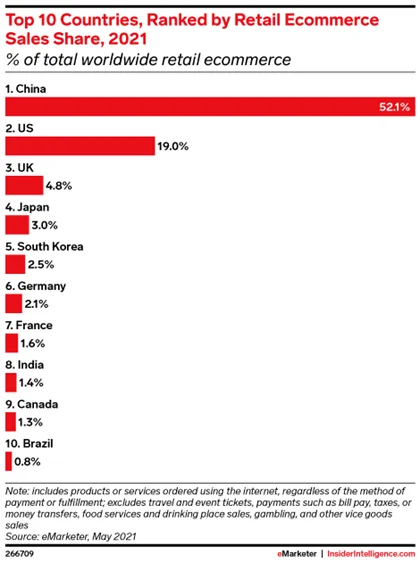 Source: www.eMarketer.com
China's biggest and best e-commerce platforms for African brands
The e-commerce giants
The first thing to note is that China's e-commerce platforms operate through mobile apps. Although website versions exist, Chinese consumers shop almost solely on mobile apps. This is why standalone brand websites gain little traction in China and also why brands focus their sales and marketing strategies on e-commerce platform apps.
The number of e-commerce platforms in China is, unsurprisingly, enormous, but to make it easier, there are two giants that African brands should be taking note of – Alibaba and Jing Dong (JD) – which together take up more than 60% of China's market share.
Alibaba (Taobao, Tmall and Tmall Global)
Alibaba is one of the oldest, most established, and probably the most famous e-commerce platforms in China. It generated $1,182 billion in 2021 and had 882 million diverse registered users in primarily 1st and 2nd tier cities of which 80% are 30 or younger. It has two main market segments – Taobao and Tmall. Taobao is a large online marketplace for all sorts of products for all kinds of consumers, but especially food & beverage and fashion. Tmall on the other hand, features more premium products for higher spending consumers, such as luxury fashion. Tmall also has the largest cross-border e-commerce platform in China, Tmall Global, where Chinese consumers can buy directly from foreign brands in their country of origin. All 3 segments are also the official place where Chinese consumers learn about the brand itself.
Tmall also has an e-commerce store dedicated to selling premium African products from all categories, which is operated by the China-Africa Economic and Trade Cooperation Promotion Innovation Demonstration Park in Hunan's free trade zone for Africa-China trade. It is commonly known as 高桥优选, roughly translated as 'Gaoqiao Preferred.'Gaoqiao Preferred is leading the way in promoting and selling high-end African products to Chinese consumers in partnership with the Chinese government. Contact Africa Reimagined to learn how we can support you with selling on Gaoqiao Preferred.
Jing Dong (JD)
JD has been the largest competitor to Alibaba for many years. Originally, it was the go-to for technology and electronic goods, but it is now just as popular for purchasing homeware, food & drink and FMCG products. Its 567 million users in 2021, were 60% and 40% female, and also popular amongst those in their 30s. JD has its own logistics service that provides end-to-end logistics solutions. This gives it a supply chain advantage over other Chinese e-commerce platforms, which makes it extremely attractive to sellers and customers alike. JD-Worldwide is JD's cross-border e-commerce channel, which benefits from the same in-house international and national logistics service, which makes selling to Chinese consumers extremely convenient from brands across the globe.
Africa Reimagined and Gaoqiao Preferred are both opening e-commerce stores dedicated to premium African brands and products in 2022 – watch this space!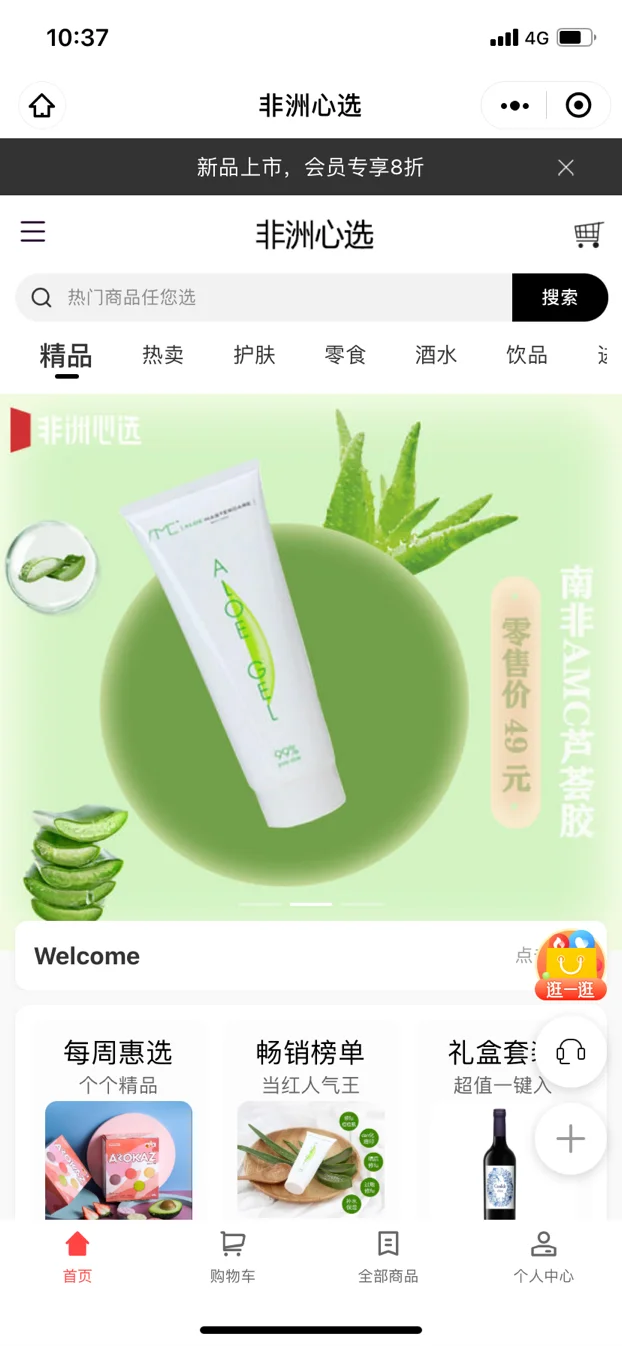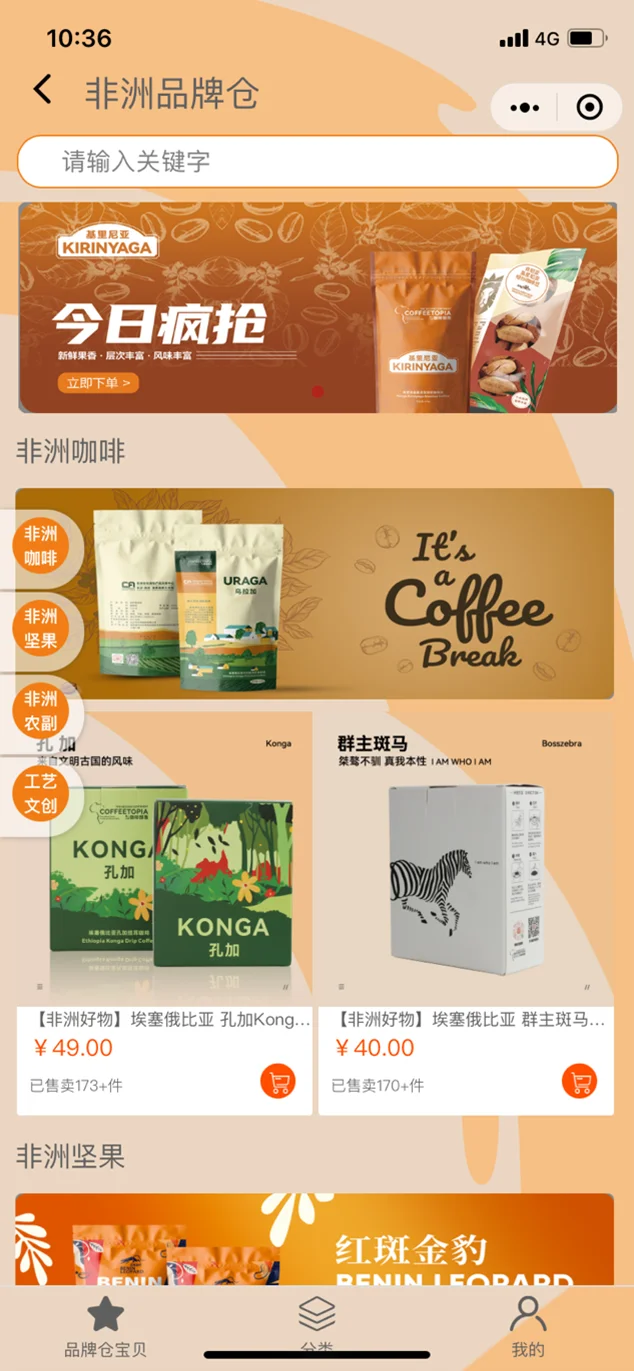 (Gaoqiao Preferred and Kiliselect's e-commerce stores on Wechat).
There are also several more specialized but still hugely popular platforms that are e-commerce sales platforms combined with either short video/live streaming apps or social media apps that are worth paying attention to.
Douyin
Douyin is China's version of TikTok and is also a short video app. In recent years, Douyin has also been transformed into the fastest growing e-commerce sales platform, which generated $126 billion in 2021. Most products (primarily fashion and beauty) are sold through livestreaming to 670 million registered users from all tier cities and income levels. Customers can ask the live streamer questions and purchase directly from them. Chinese consumers also spend a great deal of their time on Douyin – on average 88 minutes per day in 2020!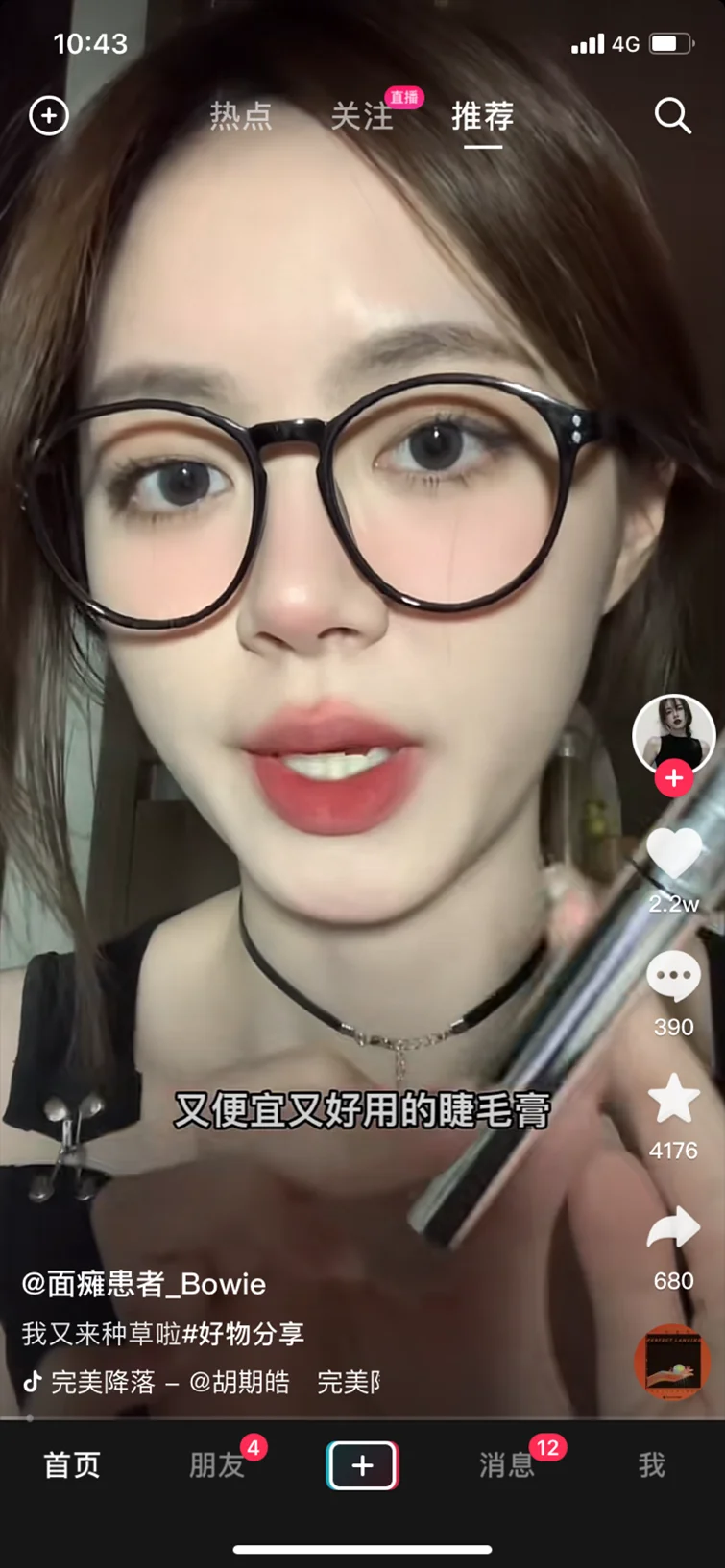 (A livestream for beauty products on Douyin).
Wechat

Wechat is the single largest social networking platform in China with over one billion active users. Wechat is a 'super app' that allows its users to do everything from pay their utilities, order a taxi and most importantly, do their shopping. Brands can set up their own individual store using a 'mini program'. 400 million Wechat users can purchase through mini programs, which generated $247 billion in 2021 of which fashion is the largest sector. The advantage of an individual store is that they can be highly personalized, which allows brands to educate their customers about the products and brand story. However, individual stores are hard to discover unless the brand has a large social media following on its official account and a strong presence in China.
RED (Xiaohongshu)

RED is essentially Instagram, Pinterest, and Shopify in one. In 2021, it had 300 million registered users of which 85% were female and 95% aged under 35. Users go on RED to look for and share product information, user experience, reviews, tips of usage and discount information. RED has a huge KOL community, which are extremely influential, which has led to countless foreign brands utilizing the platform to market their products in China. Most users purchase fashion and beauty, which generated $1 billion in sales in 2021. Importantly, brands can also link their content to Taobao/Tmall.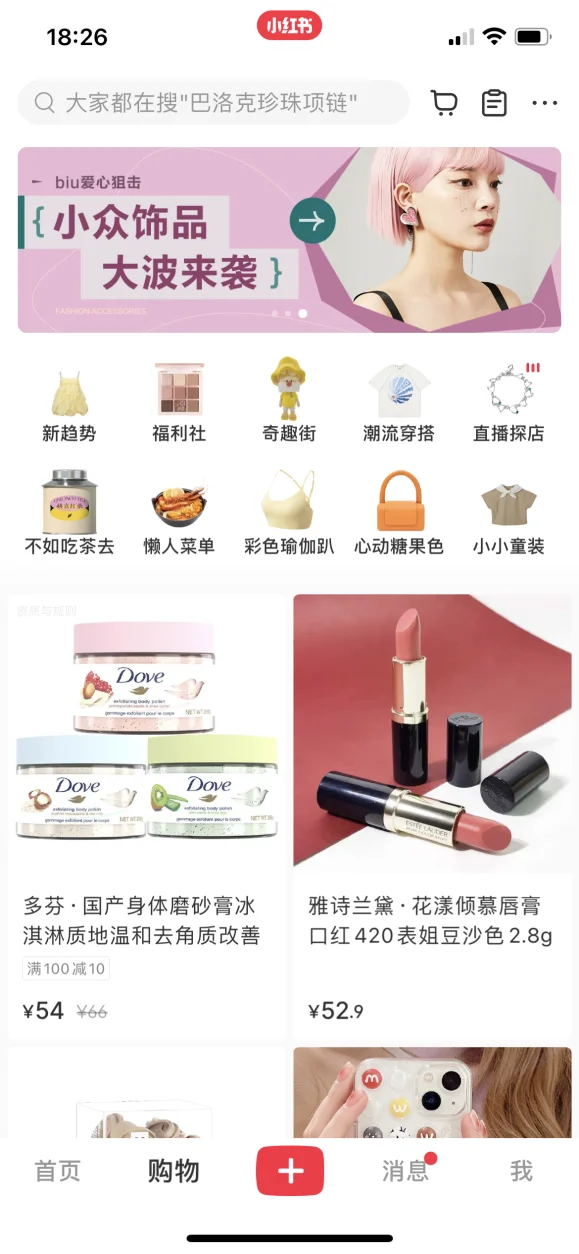 China's e-commerce market's unique tools and features
Shopping holidays
Although they were invented in the US and Europe, China has become the market leader of the shopping festival. China's biggest and most infamous shopping festival, 'Singles' Day,' or 'Double 11' (it falls on November 11) is two and a half times bigger than Cyber Monday and Black Friday combined. However, there is an almost continuous stream of other major shopping festivals held throughout the year, such as 618 which takes place on 18th of June, Women's Day on 8th of March, Double 12 on 12th of December and increasing number of shopping festivals held by e-commerce platforms themselves.
Online shopping holidays have been one of the driving forces in the expansion of China's e-commerce market. They are huge retail events where both platforms and sellers offer discounts and other benefits to buyers. These festivals present great opportunities for foreign brands to increase their visibility if they launch effective festival themed market campaigns because of the high shopping enthusiasm among Chinese consumers. At Africa Reimagined, we strongly recommend and support African brands with planning for and developing marketing campaigns for China's lucrative shopping festivals.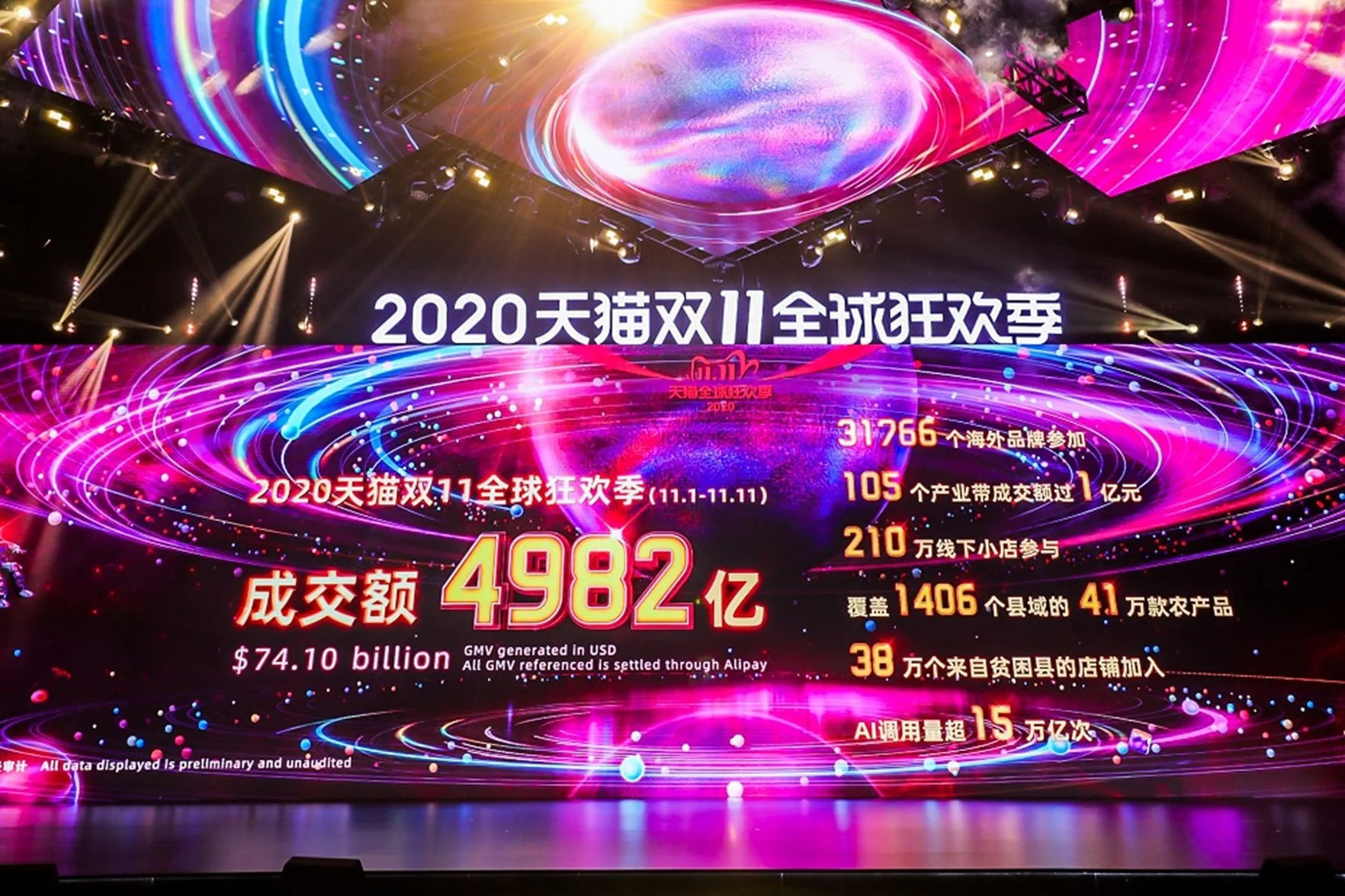 (Sales from the 2020 Double 11 shopping festival)
Live streaming e-commerce
Live streaming is transforming e-commerce in China. In 2016, Taobao introduced live streaming as a novel approach to online shopping which offers viewers a virtual shopping experience whereby they can watch, interact with and buy from people who introduce the products to their audience in real-time. Since 2018, live streaming has very rapidly grown in popularity and accounts for an increasingly larger share of online retail commerce sales. Live streaming e-commerce grew by 160% in 2020 and generated a massive $300 billion in sales in 2021. To give an idea of how impactful livestreaming can be, in October last year, China's top live streamer host, Austin Li, sold over 360 million pieces products in one night, which reached a transaction volume of 10.6 billion Yuan (about 1.6 billion USD). The largest live stream e-commerce platform is still Alibaba followed by the short video app, Douyin. The liver streamers are usually KOLs, celebrities as well as entrepreneurs and they can have a huge influence over customers' purchasing behavior.
Unsurprisingly, live streaming has become a hugely popular sales tactic with foreign brands, including African ones. For example, during a live streaming event featuring Austin Li and Ethiopian Ambassador to China, Teshome Toga, 11,292 bags of packed Ethiopian coffee sold out in just 5 seconds. With rapid advancements in 5G and AI in China, it is expected that live streaming e-commerce will continue to take an even bigger part of the market share.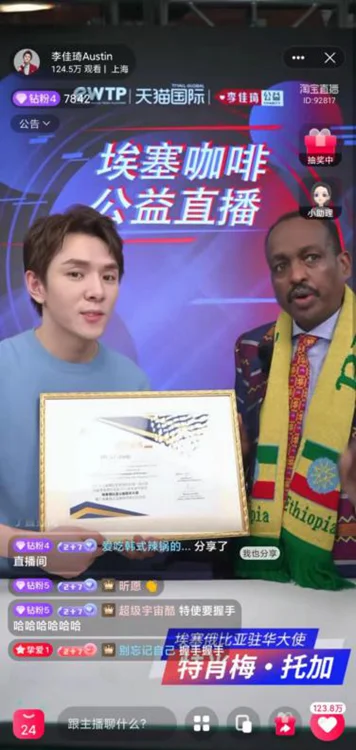 (Click here to view a video introducing live-streaming e-commerce.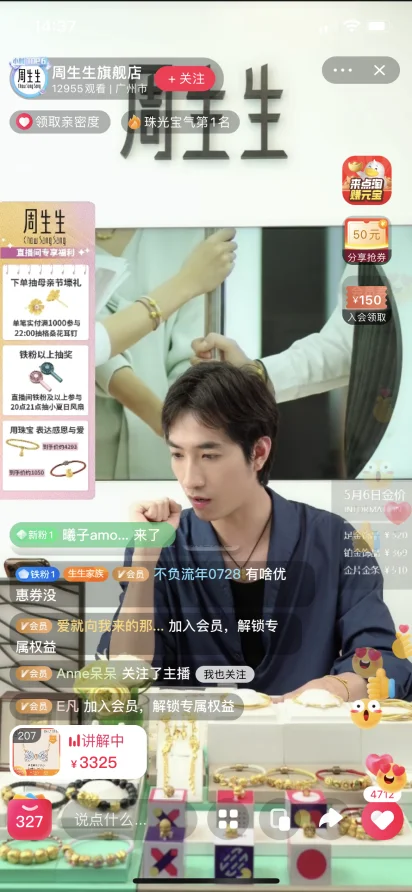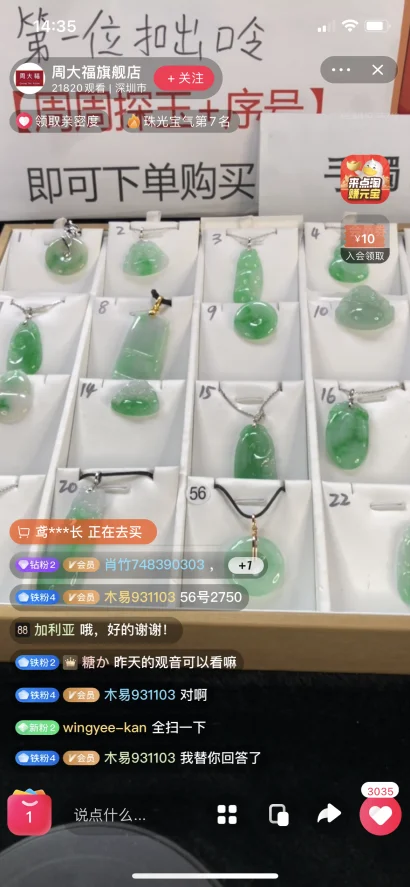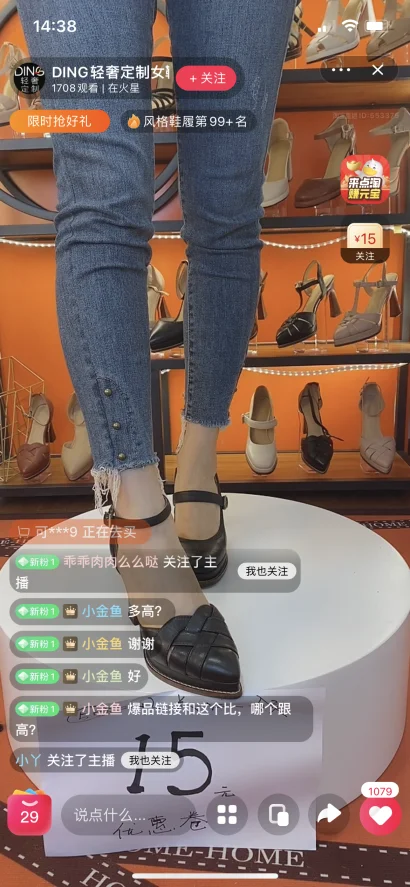 (Live streaming at three different online shops where buyers can send questions about the products and the live streamer will answer the questions and present the products)
Social commerce
China, unsurprisingly, has the largest social media population globally, as well as one that spend more time on their phones that most other nations. This has given rise to a whole new style of online shopping – social commerce, which is essentially buying via social media platforms. This encourages people to not only talk with their friends, but also share product information, post about their shopping experience, and browse purchases made by their friends or people they follow. The most platforms for social commerce are RED and Wechat.
As mentioned above, on RED users socialize by sharing product information, user experience, reviews, tips of usage, discount information and so on. Wechat encourages users to share product information whilst chatting, as well as posting product information and reposting ads on their 'timelines,' which their friends can view.
Social commerce is tipped to be one of the fastest growing and diversifying e-commerce feature, as technology helps to make e-commerce and social media even more integrated, for instance, through AI. This has led to many international brands increasingly focusing on launching big marketing campaigns on social media platforms, as well as more traditional e-commerce marketplace platforms.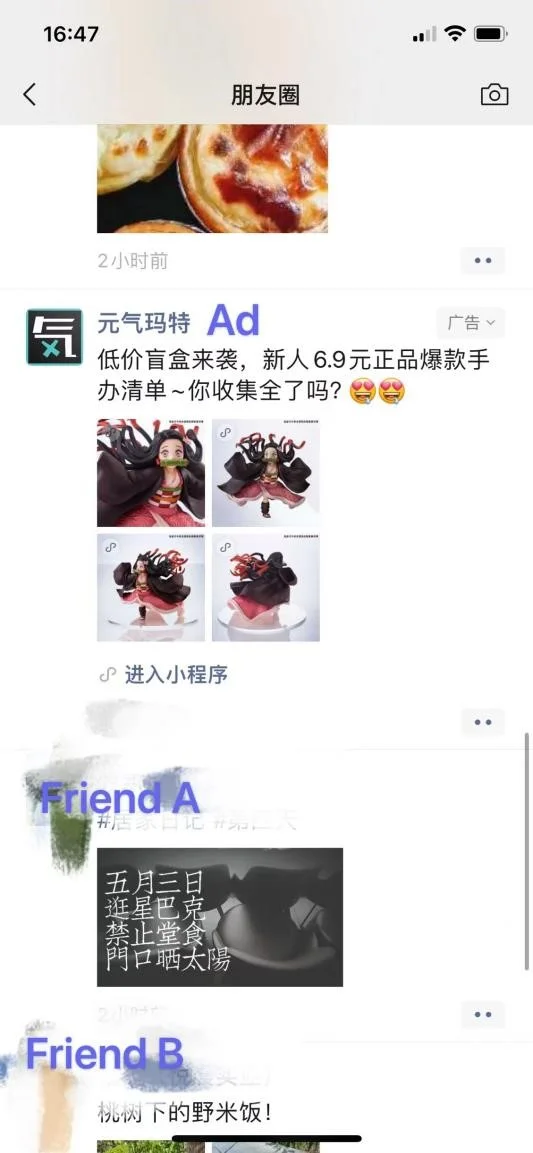 (Users sharing ads on their Wechat timeline).
China's vast, diverse, and rapidly growing e-commerce market also reflects the resilience of the Chinese marketplace. Although there have been pockets of Covid-19 related disruptions in Shanghai and more recently Beijing, these lockdowns are isolated and have not impacted consumerism across China as a whole, which has been very much 'business' as usual. Furthermore, lockdowns have even shown to boost e-commerce sales, as people are people are left with no choice but to turn to online shopping. For this reason, experts are convinced that any consumer or economic slowdowns will be temporary and China's e-commerce market and luxury market as a whole will continue to flourish.
Visit the Africa Reimagined website to learn more about how we can help you take advantage of these China market entry opportunities or to book your consultation.